Bombay Lakshmi Rajagopalan has been conferred with title of "Astaana Vidooshi" and "Sangeetha Visharadha" by His Holiness Jagadguru Shri Sankaracharya of Badari Sakatapuram Shri Vidya Peetam.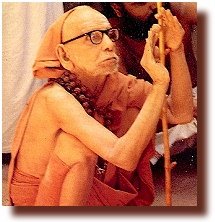 She also has been conferred with the title, "Sangeetha Sevamani" by His Holiness Jagaduru Shri Sankaracharya of Kanchi Kamakoti Peetam.

She has been conferred vocational excellence award for 2009 by Lions Club of Naveen Mumbai.
She won a major competition and was awarded prize at the age of eight from M. S. Subbulakshmi. After finishing her course in Bhartiya Music & Arts Society in 1974, she took the Madras Music Scene by storm and won several gold medal prizes and the coveted Thambhura prizes from Indian Fine Arts Society, the Music Academy, Shanmukhananda, Music Triangle, etc.

Concerts given at various locations in India:

Bharatiya Music & Fine Arts, Matunga
Vashi Fine Arts
Mulund Fine Arts
Gana Kala Vidya Nilayam, Goregaon
Kala Mandal, Thane
Music Triangle, Santacruz
Asthika Samaj, Matunga
Bhandup Fine Arts
Nadalaya, Andheri
Kandivili Fine Arts

Nada Inbam, Mylapore
Satguru Sangeeta Sabha at Pammal
Maharajapuram Vishwanatha Iyer Trust
Perambur Sangeeta Sabha
Triplicane Rasikas Trust
TTD Devasthanam, Chennai
Parthasarathy Sabha, Triplicane
Nungambakkam Cultural Academy
Papanasam Sangeeta Sabha, Madipakkam
Naada Sudhaa - Sri Ganapathi Sachidandha Ashram, Chennai

Brahmotsavam at Tirupati
Thyagaraja Utsavam at Tirupati

Chembai Sangeeta Utsavam on Guruvayur Ekadasi Day (Live Telecast 2005)
Chembai Memorial Trust, Trivandrum
Teerthpada Sangeeta Utsavam, Trivandrum
Sri Ranjani Sangeeta Sabha, Kottayam

Rasika Ranjani Sabha
Kolkatta Bhajan Samaj