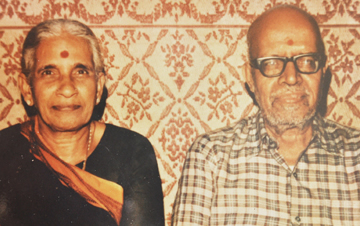 Lakshmi Rajagopalan was born in Mumbai on March 12, 1959. Her parents are Smt. Radha and Shri. T. V. Panchapakesan.

She has four sisters who have also been honed in music. As a child she was trained at home by her mother and equally well supported by her father; later she completed a 5 year course at Bhartiya Music & Arts Society, Mumbai.

There her musical skills were meticulously honed by the veteran teacher of Mumbai, Smt T.R. Balamani for 2 years. Here she got advance training here for Raagam, Thanam and Pallavi.

Please click here to view my resume (bio-data) in MS Word format.